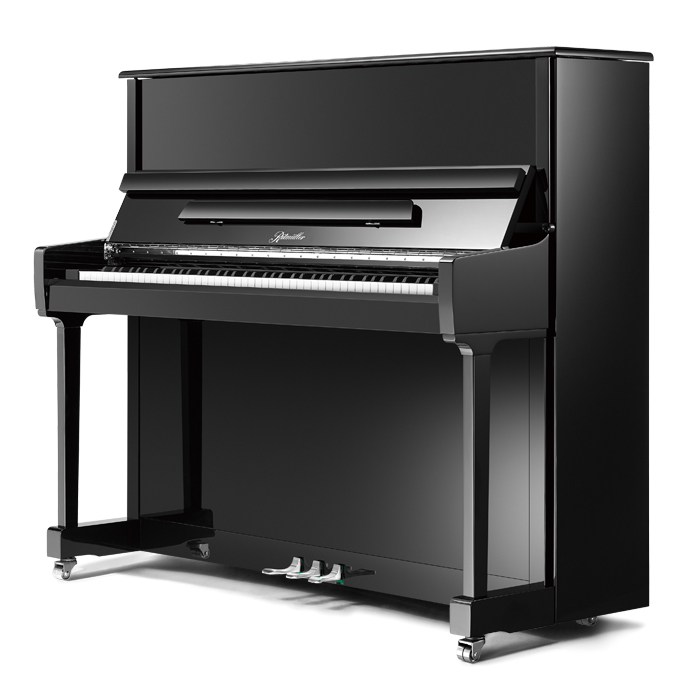 Ritmüller RS130
Flagship upright-grand piano
The new Ritmüller 2019 RS-series is completed with this full-size 130cm upright piano. This piano offers significantly extended string lengths and larger soundboard area which means a much wider range of expression available to the pianist. Perfect for any teaching studio, serious student, or enthusiast wanting the best sound from an upright. This flagship model from the RS-series sets a new standard for upright pianos.
Dimensions: 152 (L) × 63 (W) × 130(H)
Re-engineered with quality components, the range of upgrades includes plate modification to accommodate new scales, new calculated string lengths, double wheel metal casters, silver hardware and much more.
Each piano is produced with precision assembly technology employing hand craftsmanship that distinguishes it throughout the music industry.